Discover your own path
Have you ever realised that most of what we see outside is the manifestation of what's happening within us? What we need is a little nudge to go inward.
Are you ready to explore your inner-journey with us?
I want to explore
Diljeet's fundamental belief is to develop leaders by enabling their true potential. Alongside his digital transformation work, for the past 7 years, he has developed a strong passion for coaching and mentoring. He has enabled more than 100 middle managers and dozens of CXOs and impacted them positively in their professional career and growth paths. He is a very keen observer, compassionate listener, and believes in connecting the dots to help people find their sweet spots in their self-transformation journeys.
Diljeet's career spans over 2 decades in technology, digital transformation & leadership development. His collaborative style of working makes him a true digital ambassador that helps him to break the boundaries between Digital and Analogue, Business and IT, Experience and Technology. He speaks on a variety of subjects such as Self-transformation, Digital transformation, Culture, and Agile mindset, etc.
He started his career as Civil Engineer and got a wonderful opportunity to lead a complex multi-story building in Male' (Maldives) as his first assignment. After spending 4 and half years in Civil, he made a conscious choice to plunge into IT.
First 7 years of his career he explored the development in AS/400 technologies and Later he joined Sapient consulting and played multiple roles. In his last 3 years of Sapient stint, as a Client Executive and Engagement lead, he led many strategic clients and created some powerful award-winning stories in India and Singapore.
In Max Life he was fortunate to create digital capability from scratch. He was instrumental in defining and executing Digital roadmap to establish a new Digital identity for Max Life Insurance.
In Decimal technologies, he was responsible for re-defining the Delivery Org to reboot the company for scale and growth. His people and process management best practices have helped company to go to next orbit in 3 years' timeframe.
Diljeet's self-journey has been around living in a small town and studying in a gurukul setup that has helped him to experience and imbibe the ancient Indian values. His transition from Hindi Medium to English Medium studies during his crucial year of 12th grade in Delhi made him realize his true potential. He continued to leverage his untapped potential and made a switch to IT from Civil and excelled in whatever he did. His exposure to rural and urban India, ancient Indian values and metro western culture, similar Inclination towards Sanskrit and English, experience of Physical creation(Civil) and Software development gave him a very good perspective of two different extremes of many facets of life leading him to develop an ability to look for a fine balance in every side of the story.
In his leisure time, he loves traveling and connecting with strangers to explore new dimensions of life.
Off-late, Diljeet is quite curious to explore spiritual world and trying various tools and methods to advance his journey. He has been to Vipassana 3 times and reading various spiritual scriptures including Kabir and Nanak vani.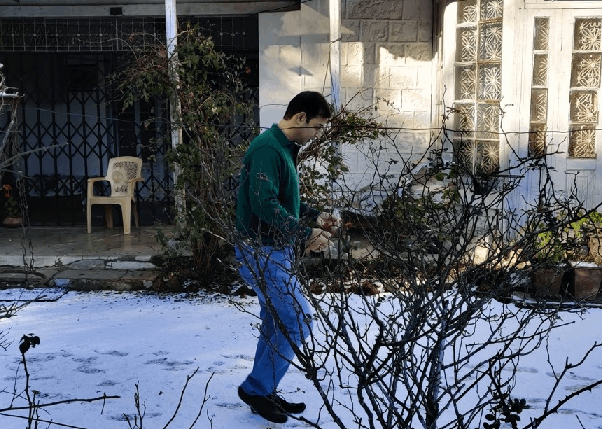 Coming from a traditional business family, I grew up watching clearly demarcated gender-based roles, men going out and earning the money while women took care of the household. Instead of getting disillusioned by the patriarchal setup, I decided to inculcate the best qualities of both roles, for a balanced view of life. YES, I am a glass half full person and look for positives in every situation.
Fuelled by a strong desire for independence, I decided to break the gender mould and stepped out to start working at the age of 17. After trying my hand at a few different things, I joined Publicis Sapient (known as Sapient back then) as Finance Associate. In the last 15 years, I have been growing and evolving continuously through roles in Payroll Management, Revenue and P&L Management, Procurement and Project & People Management. Currently, I am working as Business Operations Manager handling one of the fastest growing regions for the company. Meanwhile, I continued to invest on myself and completed my MBA with specialization in Project Management, along with a host of other self-improvement courses.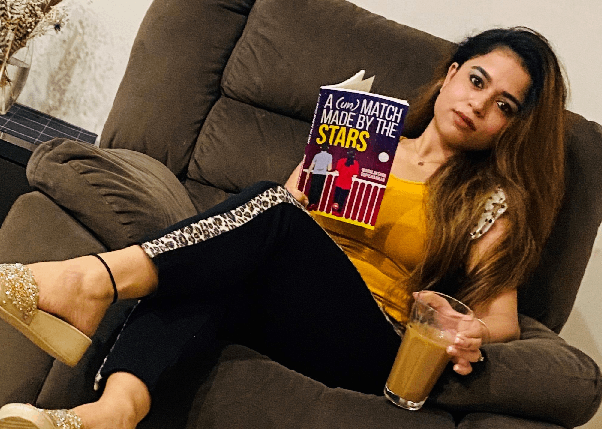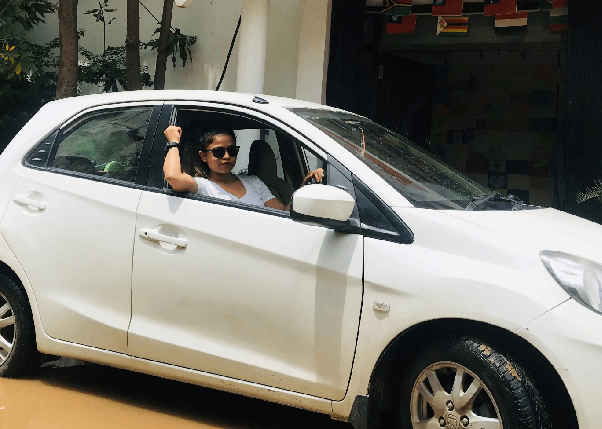 Working in a multinational organization has given me the opportunity to interact and engage with people from different cultures and ethnicity with diverse beliefs and value systems. These interactions have broadened my horizon and fuelled my personal growth. Along the way, I discovered that I have a Nurturer/Connector Personality with a great ability to connect with people and help them perform better. I have continued to build on this ability by helping individuals to look within and discover their true potential, through structured mentorship programmes or sometimes just being a sounding board to discuss things through.
Coming from my personal desire for self-sufficiency, I have a keen interest in personal finance – budgeting, financial planning and investment. I also have a good understanding of the Indian judicial system and have engaged with Woman/Human rights organizations. I also enjoy fashion and love sharing tips as I strongly believe that how you dress has a strong influence on how you feel.
Outside work, I love spending family time at home or going on long drives. My current pet project is completing the interior design of my new apartment
I strongly believe the best teacher in life is LIFE itself and your goal in life is to evolve after every milestone achieved.
Born and brought up a middle class family in Delhi. I was very active and bubble personality since childhood. After completing my schooling from a Government School in Janakpuri, I pursued Fashion Designing from IIFT, Delhi followed by Diploma in Overseas Marketing and Management. My strong passion towards Fashion shows during my school days led me to this industry.
I learnt some early lessons of my life in first 2 years of career, when I lost my father. During those days I was working as Fashion Coordinator in an export house. It was a very painful event of my life that impacted the course of my life hereafter. I joined one of the big export house in 2004 as General manager, merchandising, that gave me managerial and leadership exposure. It was during this role, during my interaction with various men in the Fashion industry, I realized how skewed the society could be, dominated by a patriarchal mindset. I started challenging the status quo and developed my own strong POV on certain aspects of life, and how to solve problems for ourselves.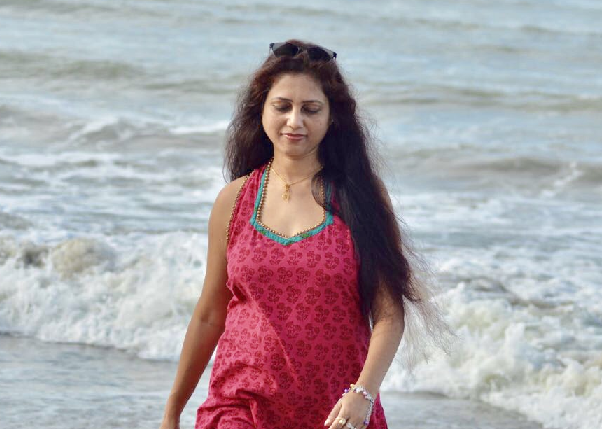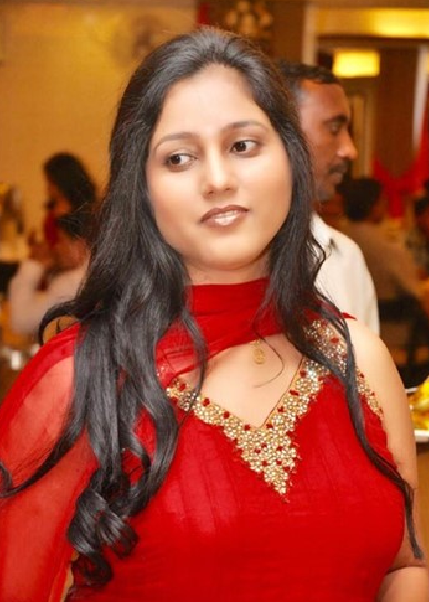 During my next stint of four years at a Spanish Buyer's Liaison office as Sourcing and Product Development Head, I rounded myself in other tricks of the trade. Due to my inability to relocate to Trichur which was the demand at that time, I decided to quit and work for myself and founded Fashion Empire in 2008. My professional journey as an employee provided me various lessons. The most important of them was that you are in control of your destiny and if you are strong and determined, no force can stop you in your growth journey.
My entrepreneur journey started with relatively smooth ride when I got an export order from South Africa, followed by another MNC order.
All along I was fluid with my options. I lived the life like a river flow and kept meandering as per life stage contours.
Soon after my entrepreneur stint, I got a wonderful opportunity to work for a Global sourcing company headquartered in China. Convincing my mother to relocate to China was not an easy decision. But I knew I will be able to persuade my mom and brother for this decision and I also knew the consequences of my decision. In life, we choose both ends of the stick. I knew it very well.
China opportunity brought different kind of challenges. Working with Chinese team, overcoming their language barrier, understanding their cultural nuances and more importantly living a vegetarian life in a place like China (City) was an ordeal for me that I not overcame but enjoyed sailing it through. Chinese factories offer different technical expertise as well within the same trade, that was a bonus for me. Soon after 3 months of proving my worth, I was elevated to CEO position that was an honour for me that I fulfilled with utmost honesty and commitment.
After a year of learning and growth I decided to come back to India to begin a new chapter of my life.
As the luck would have, I had an offer of Global Sourcing and Marketing Manager in a well reputed export house that gave me an opportunity to travel extensively to countries like Dubai, HK, Thailand and Singapore between 2012-2016.
In 2016, my credibility within my network and support of technology landed me yet another wonderful opportunity to work as Chief Merchandising & Marketing Manager due in a Textile industry in Dhaka, Bangladesh. I was the only female here in the men dominated factory. I had to hone my leadership skills and apply it against all the odds.
Due to some terrorist activities around that areas in Dhaka, I had to rethink of my option to be stationed in Dhaka for long term and finally resort to travel between Delhi and Dhaka based on need until end of 2019.
After pandemic breakout, I revived Fashion Empire, my own venture. With the help of my brother, who is in Sydney, we have expanded our presence to both countries and hoping that world will come to some level of normalcy once day.
On personal side, I love kids and have made unconditional bonds with many younger ones that gives me a huge sense of satisfaction.
My biggest take of life is that life is not full of roses and this is not the ideal word. We need to approach with balanced mindset to understand what life has to offer us. We can't predict our future but we can certainly put our best foot forward in our present and enjoy the moment we are living.
I believe we can inspire each other with our stories and sometimes right questions at the right time can help us find the right answer. I would want to help as many people as possible as this is the only life we get to make best use of. I am thankful to Modern Monks to provide me this platform to contribute to other's growth journey.